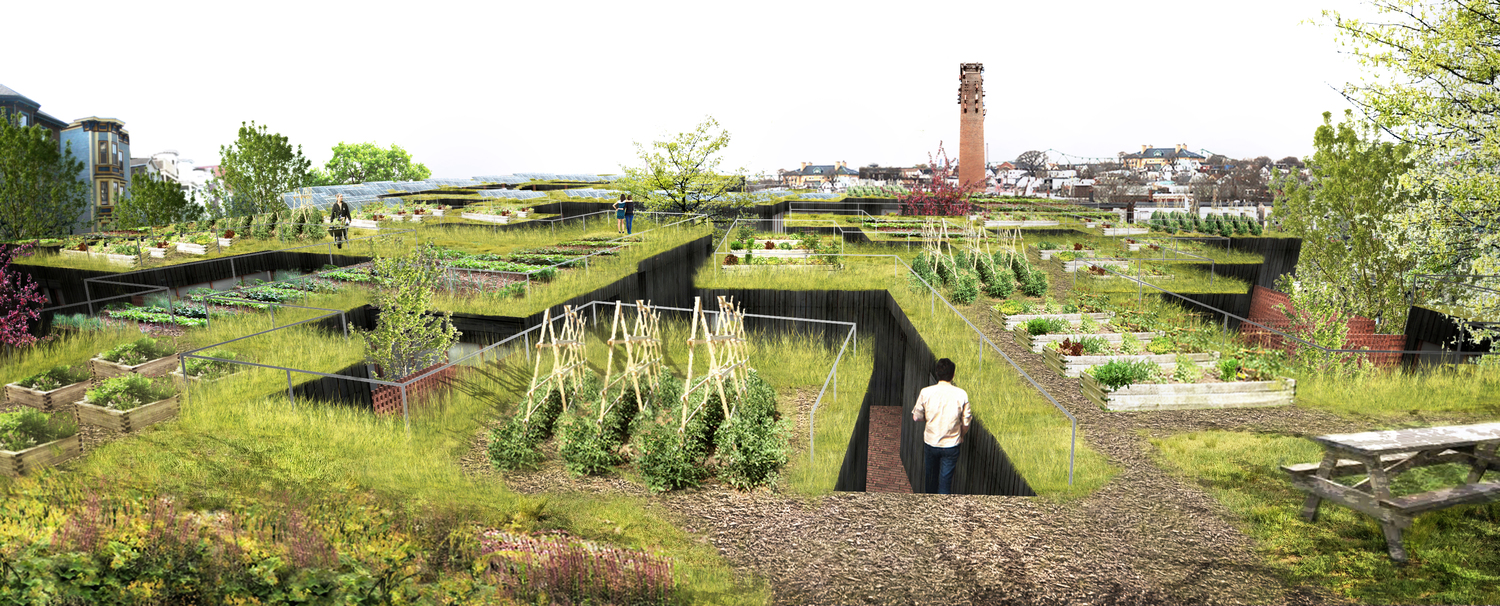 2013 - Boston, MA
The Boston Redevelopment Authority (BRA) and Department of Neighborhood Development (DND) selected SMS's proposal for a 44 unit, mixed-use development as the winning entry of the most recent and ambitious RFP to come out of BRA's E+ Building Program, a series of RFPs that seek to demonstrate the feasibility of energy positive developments within the Boston area. The proposal is projected to reach its E+ goals with a 21% energy surplus and LEED score of 121.
In addition to its sustainability, the proposal is unique in the amount of open green space it provides. The design offers + 50,000 s.f. of open green space, an area roughly equal to the footprint of the site, in the form of a rooftop community roof garden and solar farm, 5 community courtyards, and 51 private gardens / patios.
MarKa understands that in order for this project to reach its full potential, the local community must be a part of the project team from the earliest design stages. From its conception, MarKa and SMS have collaborated with local community members and organizations to develop a transformative art and community based programming vision both for the neighborhood and the larger Mission Hill community.